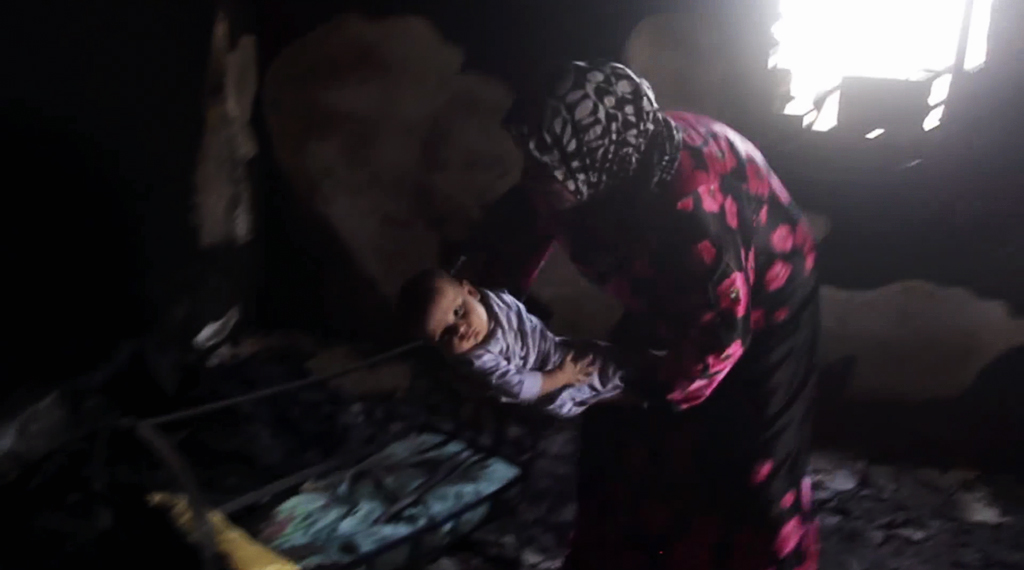 memory of a checkpoint
director / regie: tamer alawam
second camera / zweite kamera: cHIka LuX
this very touching film, first published on arabic tv channels in august 2012, was presented as "23min smuggled from aleppo" at alexandria film festival. tamer alawam received a memorial price for his courage in his media work. it was also shown at the arab camera festival in rotterdam november 2012, where it was chosen for its special look inside the syrian revolution:
Throughout the documentary 'Memories at a Checkpoint', Mr. Alawam goes from the intimacy of households, where he interviews women and children, to the secret workshops of the rebels, where they manufacture homemade rockets and test-fire them from the back of a red Toyota pickup. Some of the film's most gripping moments come from the film-maker's proximity to battles and his interactions with civilians, whose support for the Free Syrian Army put them in the line of fire. "There is shelling everywhere," he says at one point, hurrying through narrow, rubble-strewn streets with the crack of gunfire nearby. "This is Syria," he adds.
so far, more than 15,000 people have watched the film on a hidden link on youtube.
dieser sehr ergreifende film, auf deutsch "erinnerungen an einen militärstützpunkt", wurde zuerst im august 2012 auf einem arabischen fernsehsender veröffentlicht. als "23min smuggled from aleppo" wurde er beim alexandria film festival gezeigt. tamer alawam bekam einen gedenkpreis für seinen mut in der medienarbeit. der film wurde außerdem 2012 auf dem arab camera festival in rotterdam gezeigt, für das er wegen seines besonderen blicks hinter die kulissen der syrischen revolution ausgewählt wurde:
In der Dokumentation 'Memories at a Checkpoint' bringt uns Herr Alawam von der Vertrautheit privater Haushalte, wo er Frauen und Kinder interviewt, zu geheimen Verstecken der Rebellen, wo diese selbstgebastelte Raketen herstellen und von einem roten Pick-up aus testweise abfeuern. Einige der ergreifendsten Momente kommen von der Nähe des Filmemachers zu Kriegsschauplätzen und seine Interaktion mit Zivilisten, die wegen ihrer Unterstützung der FSA vom Regime angegriffen werden. "Überall Granatbeschuss", sagt er an einem Punkt im Film, durch enge, von Schutt übersäte Straßen laufend, man hört Schussgeräusche aus nächster Nähe. "Das ist Syrien," fügt er hinzu.
bisher haben den film mehr als 15.000 menschen auf einem versteckten link auf youtube gesehen.